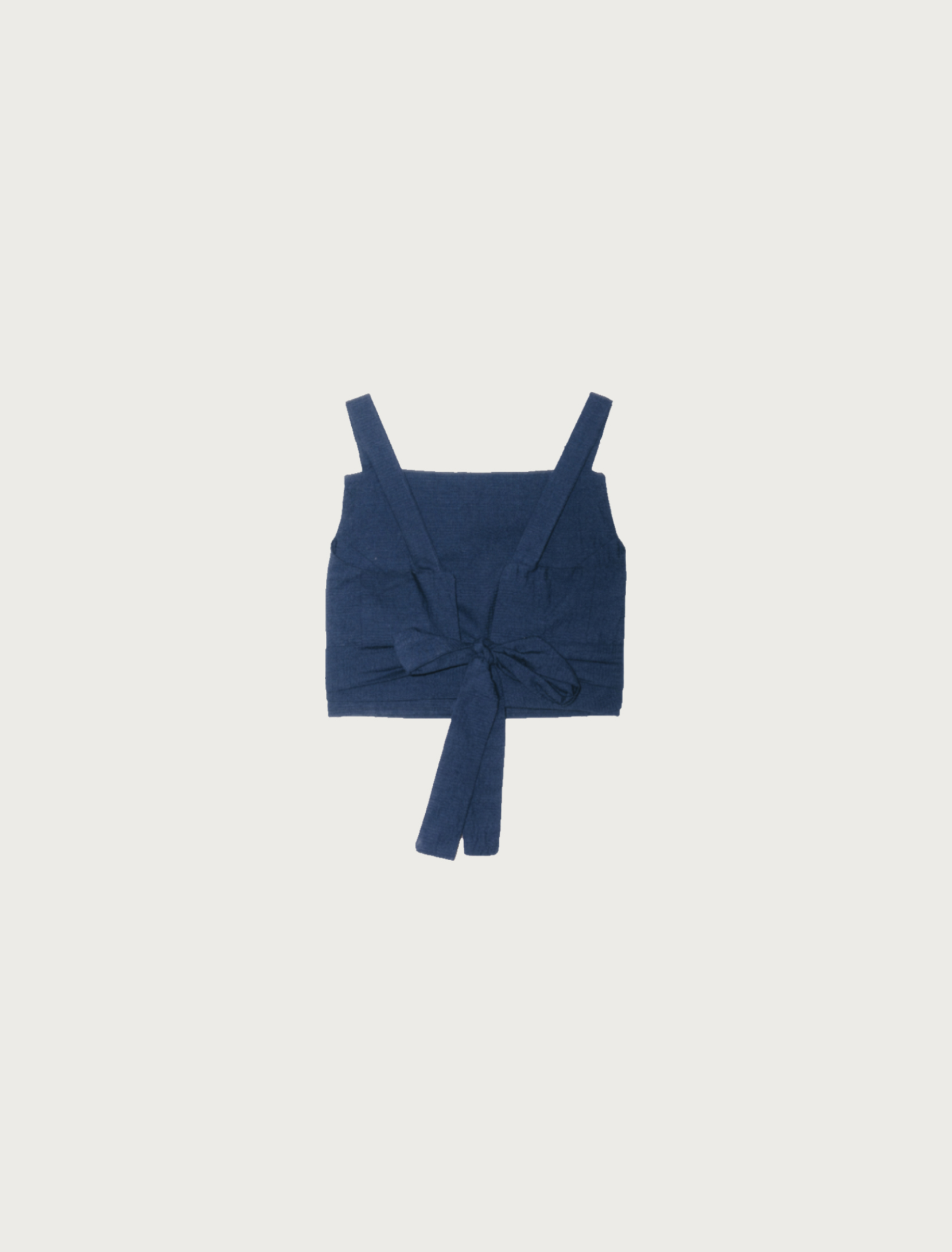 CRO | Mina Top - Indigo
This item is made to order, please allow one to two weeks for shipping.
The Mina Top is a sleeveless cropped wrap top that ties around at the waist with bust darts and an open back.
NAME: Mina Top
STYLE #: 001-B
COLLECTION: No. 4 - 'Ancora, Ancora'
COLORWAY: Indigo Seersucker
COMPOSITION: 100% Cotton
Model wearing a size small.

All of Clan of Cro label collections are designed, sampled and manufactured in house at our HQ, Cro Studios in Dallas TX. Each piece is brought to life by calculated craftsmanship and implementing a sustainable approach in use of textiles by sourcing all natural, vintage and deadstock fabric. Each piece is created with adjustable qualities and pure comfort in mind. Meant to be adapted by the beauty, the ease and lifestyle of the women who wear them.